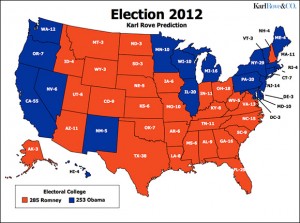 Pennsylvania is a quirky state. Despite having a Republican Governor and GOP majorities in state government, we've gone blue in presidential contests since 1992.
Which of the currently talked-about hopefuls do you think would stand the best chance in the Keystone State?
We're talking about a general election, not the primary. If you think we skipped any names, let us know in the comment section.
Which Republican would have the best shot in PA in 2016?
Chris Christie, New Jersey Governor (53%)
Tom Ridge, former Pa. Governor & DHS Sec (12%)
Jon Huntsman, former Utah Governor (7%)
Rand Paul, Kentucky Senator (7%)
Jeb Bush, former Florida Governor (4%)
Ted Cruz, Texas Senator (4%)
Marco Rubio, Florida Senator (4%)
Rick Santorum, former Pa. Senator (4%)
Scott Walker, Wisconsin Governor (2%)
Bobby Jindal, Louisiana Governor (1%)
Paul Ryan, Wisconsin Congressman (1%)
Rick Perry, Texas Governor (1%)

Loading ...