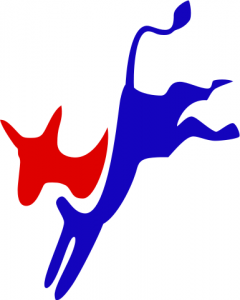 Lots of Democrats have wonderful things to say about their own records, and none is shy about criticizing Gov. Tom Corbett, but which one is likely to take the first shot in the primary?
We're not talking about a few sharp words here and there. We're talking about a concerted, sustained effort by one candidate against another specific candidate. Maybe even with some money behind it.
What do you think?
Which Dem for Governor Will Go Negative First?
Allyson Schwartz (40%)
Rob McCord (23%)
Tom Wolf (11%)
John Hanger (9%)
Katie McGinty (6%)
Mike Stack (4%)
Ed Pawlowski (4%)
Jo Ellen Litz (3%)
Max Myers (1%)

Loading ...