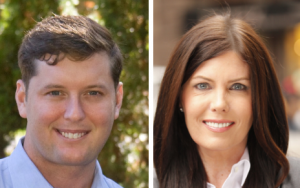 Republicans won't have the statewide primary action completely to themselves on April 24. Democrats must choose between Kathleen Kane, a former prosecutor from Lackawanna County, and Patrick Murphy, a former Congressman from Bucks County. Who do you think will prevail?
The GOP candidate will be Dave Freed, the District Attorney of Cumberland County.
Who will win the Dem primary for Attorney General?
Patrick Murphy (71%)
Kathleen Kane (29%)

Loading ...