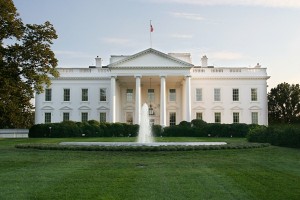 It was quite a summer in the 2016 presidential race.
Right before Memorial Day in May we asked which presidential candidates our readers favored at that moment.
With Labor Day right around the corner, now is the perfect time to check back in.
There has been quite a bit of movement these last few months in the polls, so the candidates won't be the same as last time. Additionally, despite what you may think of Joe Biden or someone else, we're only going with declared candidates.
To reach these ten, we took the top two Democrats as well as the top eight Republicans in the latest national Quinnipiac poll. Therefore, your favorite may no longer make the list (sorry, Rand Paul fans).
So dear readers, whose your favorite right now?  
Reader Poll: Which Presidential Candidate Do You Favor Right Now?
Bernie Sanders (26%)
Hillary Clinton (22%)
Donald Trump (13%)
John Kasich (10%)
Marco Rubio (9%)
Ben Carson (5%)
Carly Fiorina (4%)
Jeb Bush (4%)
Scott Walker (3%)
Ted Cruz (3%)

Loading ...