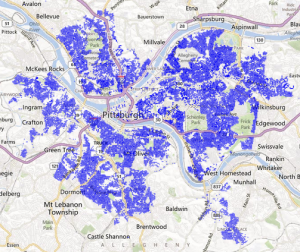 There are just about 6 weeks between now and municipal primary day and the Pittsburgh mayoral primary is heating up. Who should Democrats support?
Several potential candidates have dropped out in recent days and weeks. Remaining on the ballot are:
Bill Peduto is a City Councilman; A.J. Richardson is a school bus monitor and activist; Jack Wagner is a former Pa. Auditor General; and Jake Wheatley is a state Representative.
Who Should Dems Support for Pittsburgh Mayor?
Jack Wagner (57%)
Bill Peduto (37%)
A.J. Richardson (4%)
Jake Wheatley (3%)

Loading ...