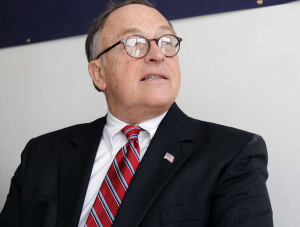 2016 was a great year for the Pennsylvania GOP, in fact it was the best year.
In 2017, however, the PA Republican Party needs a new leader.
For months now, Chester County Chair Val DiGiorgio has been laying the groundwork for his own candidacy. DiGiorgio has since announced the endorsements of Pat Toomey, Joe Scarnati and Jake Corman among others.
Meanwhile, General Counsel Lawrence Tabas is also running for the position and may even be the choice of departing Chair Rob Gleason. It remains to be seen if anyone else will throw their hat into the ring.
So we ask our readers who they believe will win the battle to lead the PA GOP.
Who Will Be the Next Chair of The PA Republican Party?
Lawrence Tabas (65%)
Someone Else (18%)
Val DiGiorgio (17%)

Loading ...