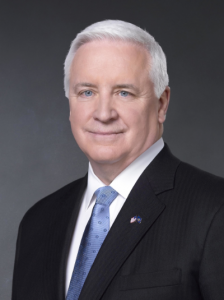 Not one but two polls – Public Policy Polling and Harper Polling – show that Gov. Tom Corbett's lawsuit against the NCAA is popular in Pa. But will the move boost his re-election campaign in 2014?
(Corbett has repeatedly said the move was about fairness for Penn State, not politics).
We pundits have had our say. Now it's your turn.
Do You Agree With the Supreme Court Decision to Overturn Roe v. Wade?
No. (50%)
Yes. (47%)
Not Sure (3%)

Loading ...