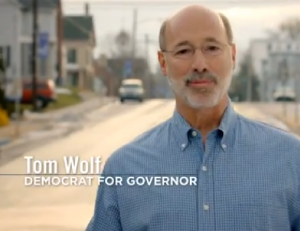 Today marks four weeks from primary election day.
With all four Democratic candidates and Governor Corbett all now on the air, we decided to ask you the readers which candidate you personally felt has made the best TV ads so far.
Even though there were five options, Democratic front-runner Tom Wolf still won with a majority of votes, totaling 146 in all.
Rob McCord followed behind in second with 43 readers while Governor Corbett took third place with 35 votes.
Allyson Schwartz came in fourth with 30 while Katie McGinty brought up the rear with 25 readers feeling she had the best ads.
The results, though, don't answer the question of whether this is perception or reality. Do people find Tom Wolf's ads the best because they elevated him to the top of the polls or did the belief among voters that his ads were the best put him atop those polls? Chicken, egg, etc.
When Should The Special Elections For The PA House Be Held?
May 16, 2023 (Primary Day) (51%)
March, 2023 (47%)
April, 2023 (2%)

Loading ...