Reader Poll: Wolf Will Have Negative Approval in One Year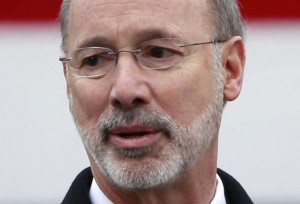 It won't be a good year for Governor Wolf.
At least that's what a majority of our leaders seem to think.
We've chronicled before how difficult the first year of the Governorship has been historically. So, we asked our readers if history would repeat itself. They believe it will.
462 respondents said Gov. Wolf won't have a positive approval rating a year from now.
Meanwhile, 344 readers feel the new Gov will have a net positive rating come 2016.
The full results are included below:
Will Governor Wolf have a net positive approval rating one year from now?

Loading ...