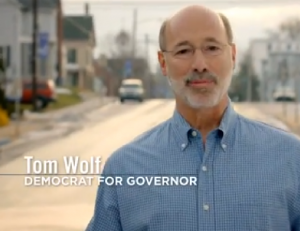 Well, it's clear our readers believe that Tom Wolf will not go negative in the final days of the Democratic primary.
Over the last few weeks, the front-runner has been subjected to repeated attacks from Rob McCord and Allyson Schwartz. The last Democratic Governor, Ed Rendell, even got involved and criticized McCord for some of his statements and ads.
So, it seemed fair to ask, would Tom Wolf respond in kind?
Overwhelmingly, our readers feel he will not. Nearly eighty percent, 623 readers, responded that Wolf would stay on the positive course. But then again, 25 points ahead in the polls – why would he?
Meanwhile, only 162 voters said that Wolf would turn to negativity.
This was also our highest response poll since April of 2013.
The full results are included below:
When Should The Special Elections For The PA House Be Held?
May 16, 2023 (Primary Day) (51%)
March, 2023 (47%)
April, 2023 (2%)

Loading ...