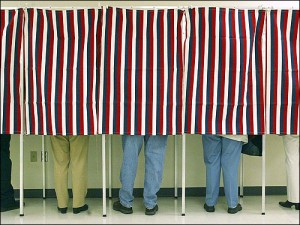 Millions of dollars are set to be spent in the next two months. Yet according to our readers, they'll all be for naught.
The traditional narrative is that campaigns don't really begin until after Labor Day because voters aren't paying attention. In order to test that notion we decided to ask whether you've already decided which candidates to vote for.
The results weren't even close. 95% of respondents, 679 readers, said they know who they're voting for in the major electoral contests this fall.
Just 34 respondents said that they were not sure yet.
This does beg the question of just how many undecided Pennsylvanians will bother to vote this November.
The full results are included below:
Have you already decided which candidates you're going to vote for this year?

Loading ...