Readers Poll: Democrats Should Nominate Lamb for Senate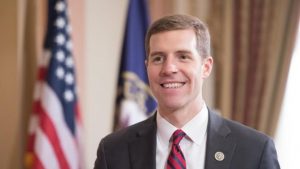 Congressman Conor Lamb won the PoliticsPA readers poll for the Democratic nomination for the U.S. Senate. He received 47 percent of the 569 votes cast.
Here are the full results.
Conor Lamb: 265 (47 percent)
John Fetterman: 188 (33 percent)
Malcolm Kenyatta: 66 (12 percent)
Undecided or Not Sure: 22 (4 percent)
Alexandra Khalil: 21 (4 percent)
Kevin Baumlin: 7 (1 percent)
There were a total of 569 recorded votes for the poll.
Thank you.