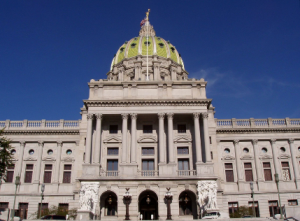 A bill to take power over the redrawing of Congressional and state legislative lines away from the legislature advanced unanimously out of the state Senate's State Government committee.
The bill, which would amend the state constitution, would put the redrawing to an 11 member commission according to the Associated Press.  
According to the Morning Call the members of the commission would need to be approved by a two-thirds majority of both the state Senate and House.  
In order to be picked to be a member, applicants would have to not held a state or federal government position in the past five years.  The full application process will be decided in future legislation.
The bill now moves to the full Senate for a vote, and then would move to the House.  Similar bills have died in the House after being sent to the House State Government Committee.  The committee Chair Daryl Metcalfe has led moves to give the legislature more power in redistricting.