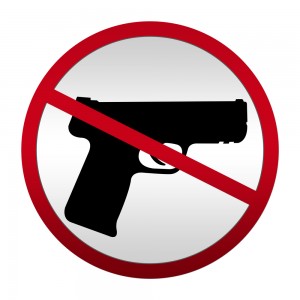 One of Congressman Marino's staffers found himself in hot water today.
At 9:15 this morning, Ryan Shucard was arrested for attempting to carry a 9mm handgun and magazine into the Cannon House Office Building.
Shucard has been Rep. Tom Marino's press secretary since May 2014.
Capitol Police discovered the gun and magazine during the routine search required to enter any government office building. Citizens, even those with government badges, must pass through metal detectors and place their bags on an x-ray belt.
Shucard was charged with the felony of carrying a pistol without a license.
In recent years, prosecutors have occasionally dropped high profile gun-possession cases in government buildings. Phillip Thompson, an aide to then Senator Jim Webb (D-VA) was arrested in 2007 for bringing a loaded gun into the Russell Senate Office building. Thompson was never convicted.
Marino's Chief of Staff Bill Tighe commented that Shucard has immediately been placed on unpaid leave.
"That will last until we know more about the situation," stated Tighe.
Shucard attended Columbine High School, George Washington University, and the University of Northern Colorado. In 2011, he worked as a staff assistant for Senator Joseph Lieberman (I-CT).