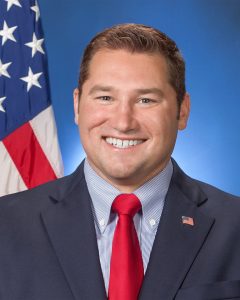 Republicans in the 14th Congressional district opted not to give state Rep. Rick Saccone a chance at redemption for his loss in the special election in the 18th Congressional district earlier this year.
Instead voters decided to go with state Sen. Guy Reschenthaler for the new district.  
Saccone lost to now Congressman Conor Lamb in the special election to replace resigned Congressman Tim Murphy in the old 18th district.  
Reschenthaler's win comes as slight vindication for him, as he lost to Saccone in the conferee process for the special election.  The seat originally opened when then-Rep. Tim Murphy resigned in the wake of a scandal. Murphy later worked to support Reschenthaler in the primary. 
It was an odd setup as both candidates live outside the newly drawn 14th district.
He will face former auto executive Bibiana Boerio in the general. The former auto executive and chief of staff to Congressman Joe Sestak won a four-way race against Adam Sedlock, Dr. Bob Solomon and Tom Prigg.