Conservative super PAC Restore Our Future released a new ad today attacking President Obama's record of "failed policies."
The ad, titled "Another Month," is airing in 11 states including Pennsylvania. The buy is said to be worth $10.48 million.
The ad begins by knocking Obama for the unemployment rate rising up to 8.3 percent. The ad then asks, "If you had President Obama's record, what would you do?"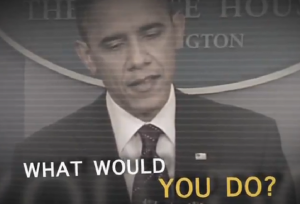 Following this, the ad plays three clips of Obama, aimed to show that he is out of touch and that his policies have failed.
"If you had President Obama's record, what would you do? Would you Joke? [President Obama: 'Shovel ready was not as…shovel ready as we expected.'] Deny reality? [President Obama: 'We tried our plan and it worked.'] Even insist? [President Obama: 'The private sector is doing fine.'] Or do what Obama's allies are doing now. Launch 'shameful,' 'dishonest' attacks. With no record to run on, it's the only strategy Obama has left."
Obama spokesperson Danny Kanner said in a press release that Romney and his allies are delusional to the progress that has been made.
"Mitt Romney and his allies claim to want a 'substantive debate,' but their newest ad – like those being run by Romney's own campaign – distorts the truth and denies reality. Under President Obama's leadership, the economy has gone from losing 750,000 jobs a month to adding 4.5 million private sector jobs over the last 29 months, and American manufacturers are adding jobs for the first time since the 1990s," said Kanner.
"Now, Romney-Ryan would take us back by raising taxes on middle class families and ending Medicare as we know it to pay for massive tax cuts for multi-millionaires like Mitt Romney. That's the same top-down economic scheme that crashed our economy and devastated the middle class in the first place – and one that deserves an honest, substantive debate."
The ad is set to begin airing on Tuesday, and run until Aug. 21.