Rick Perry and Mitt Romney Are Coming To Western Pennsylvania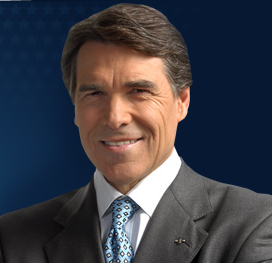 By David Gerber, Contributing Writer
On Friday, Rick Perry will be in West Mifflin, Pa. at a steel mill to promote his energy policies.
He will be speaking at the United States Steel Mon Valley Works Irvin Plant. This is Rick Perry's second trip to Pa. in the last two weeks, Perry had a fundraiser in Philadelphia prior to the end of the last fundraising quarter.
In addition, The Republican Committee of Allegheny County (RCAC) plans to host former governor and GOP presidential candidate Mitt Romney at a special fundraiser luncheon on October 27.
After last night's debate, Pa. Democratic Party Chairman Jim Burn commented on Romney's debate performance. He said, "Mitt Romney has once again shown he is out of touch with the middle class. Mitt Romney supports tax cuts for corporate special interests and the wealthiest Americans, but he claims tax cuts for the middle class are 'little band aids.' Last night, when asked about extending the payroll tax cut for middle class families, Mitt Romney called such relief  'little band aids' that he doesn't support. Extending payroll tax cuts for the middle class means an average of $1,490 for Pennsylvania families. As governor, Mitt Romney's state finished 47 out of 50 in job creation, and it is clear he has no plans to help the middle class or create jobs. Pennsylvanians deserve better than Mitt Romney."
This is not the first keynote guest that the committee has hosted in Pittsburgh. Previously, RCAC brought in former GOP presidential candidate Tim Pawlenty who delivered an address at the committee's annual Spirit of Lincoln dinner.
Tim Pawlenty has recently announced his support of Romney for president.
"Alone among the contenders, [Romney] possesses the unique qualifications to confront and master our severe economic predicament," Pawlenty wrote. "His abiding faith in our country's exceptional historical position as a beacon of freedom will make him the most important leader in a world that depends upon a strong America to stay at peace."