By Geoffrey Middleberg, Contributing Writer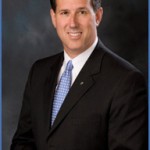 Former Sen. Rick Santorum won the straw poll at the Greenville County Republican Convention. He received 31 percent of the vote.
Rick Santorum, in his quest for the Republican nomination, has been traveling throughout the early primary and caucus states and South Carolina is no exception. In fact, the Former Senator has been to South Carolina more than any other state in the early going of the campaign.
Greenville County is important because it is ideologically conservative and is an important source of votes on primary day.
Other candidates who recieved votes included (in order): Former Speaker of the House Newt Gingrich, Rep. Michelle Bachmann, Donald Trump, Former Massachusetts Governor Mitt Romney, New Jersey Gov. Chris Christie, Mississippi Gov. Haley Barbour, Former Arkansas Gov. Mike Huckabee, Rep. Ron Paul, Former Alaska Gov. Sarah Palin, Herman Cain, Former Minnesota Gov. Tim Pawlenty, Former Ambassador to China John Huntsman, Indiana Gov. Mitch Daniels, Wisconsin Gov. Scott Walker, Sen. Jim DeMint, Rep. Mike Pence and last and possibly most interesting, Al Sharpton received one vote.