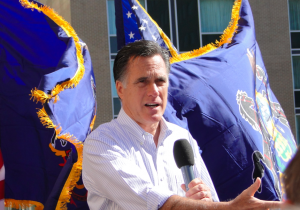 This could explain why the Republican Presidential hopeful has spent so much time in Pa. in the past few days. Apparently his campaign's polling shows the race tied here.
The Daily Mail has the scoop.
Republicans have made a $12 million play for Pa., plus visits from Romney to Bucks County on Sunday and Pittsburgh today.
Democrats have insisted that Pa. is off the table and safely in President Obama's column – though they're spending $1.6 million here and sent former Pres. Clinton to barnstorm the state on Monday.