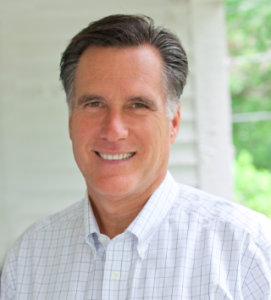 Might the Romney campaign go on the air in Pa.? It's a possibility – outside the expensive Philadelphia market.
Neither campaign nor any national groups have been on the air in Pa. since August.
Gone are the double-digit polling leads that President Obama enjoyed in Pa. in September. Now the race is within 5 points, according to the average by Real Clear Politics, and a bit more enticing to the Republican.
Reports Jonathan Martin of Politico:
Republicans are genuinely intrigued by the prospect of a strike in Pennsylvania and, POLITICO has learned, are considering going up on TV there outside the expensive Philadelphia market. But what Romney officials worry about, both in Pennsylvania and Michigan, is that if they put some cash down or use precious hours to send their candidate there Obama will respond by crushing their offensive with a big ad buy of his own.

…

Romney doesn't have long to decide if he wants to expand his TV presence into the two states. His aides think that they'll have to decide by Halloween if the buy is to have much impact. They note that Pennsylvania doesn't have early voting so all the ballots will be cast on Election Day.
As for Obama's travel plans:
Pennsylvania and Michigan? They're not worried and aren't likely to send Obama there.

"Probably not, no," said Obama deputy campaign manager Stephanie Cutter when asked if the president would rally supporters in the two traditionally Democratic electoral troves. "We have significant resources there. We are invested in those states at a much higher level than Gov. Romney is."