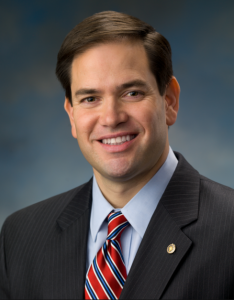 Marco Rubio is winning the Philadelphia presidential fundraising race.
According to a study done by Jonathan Tamari of the Inquirer, the Florida Senator has raised more money in the city and the surrounding counties than any other GOP presidential candidate.
In total, Rubio has received $148,482 from Southeast PA, more than even New Jersey Governor Chris Christie was able to raise.
A major component of Rubio's financial success has been the support of Bob Asher. Asher runs his family Montgomery County chocolate company and has a long history in Republican politics. The Party Chair from 1983 to 1986, Asher still is a member of the RNC.
"I said, 'Who do I think can beat Hillary Clinton?'" Asher told Tamari. "The future of the Republican Party lays with somebody like Marco Rubio. There's not enough old, white-haired males like me left in the country to elect the president."
Rubio raised over $75,000 from events that Asher held for him and that was before another swing through the area in mid-October.
The Florida Senator is currently in third in the 2016 GOP presidential primary according to RealClearPolitics' average. Rubio is considered a major contender by political prognosticators because of his ability to attract the party's establishment and base voters.