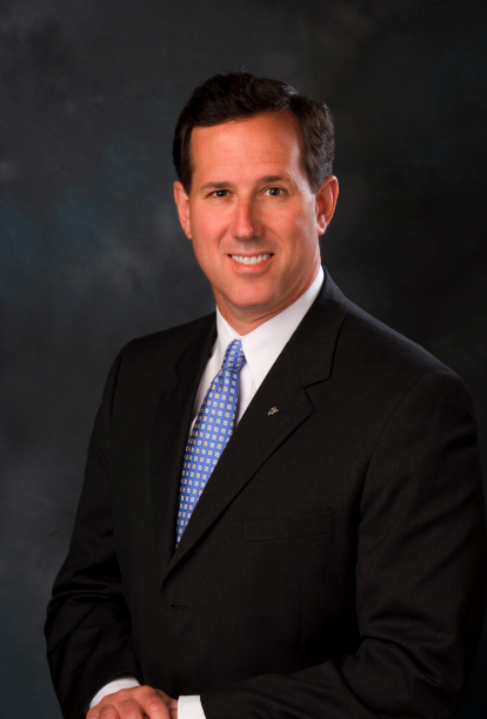 There's no place like the party base. Rick Santorum cruised to a win this weekend in Kansas, while Mitt Romney cleaned up on the islands: Guam, the Northern Marianas Islands, and the Virgin Islands.
Former Pa. Senator Santorum put a stop to Romney's winner-take-all mode and captured Kansas for himself, receiving the support of 33 delegates.
Winning 100 percent of the vote in Guam, the Associated Press reported that the Guam convention's co-chair, Jerry Crisostomo said the 9 unpledged delegates have committed to voting for Romney.
The caucuses in Wyoming also came to an end, with Romney winning 7 of 11 delegates there.
Neither Gingrich nor Paul could come up with any territories or delegates over the weekend, which is problematic for both candidates who remain optimistic. Gingrich will need a strong performance this Tuesday if he wishes to continue his bid for the presidency.
Perhaps Santorum can thank his musical accompaniment for his Kansas performance. The family band First Love, based in neighboring Oklahoma, produced a music video praising Santorum that has since gone viral:
Hawaii, Alabama, Mississippi, and American Samoa hold their primaries this Tuesday. With the Deep South in the mix, Tuesday may be called the "southern showdown." As of the most recent polling, both states are up in the air.
Romney yet to win a southern state (Florida doesn't count).
If you ask Gingrich, Romney "is not a very strong front-runner," according to the AP. Gingrich isn't too pleased with Santorum either: "This is somebody who on a number of occasions had Washington change him – he admits it and he says it's a team sport. You had to go along to get along."
The AP also calculated the outrageous amount of money spent on advertisement for the southern showdown. Utilizing Restore Our Future, a super PAC run by former Romney advisers, $1.42 million was spent on ads in Alabama. $973,000 was the amount spent on ads in Mississippi by the super PAC. The Romney campaign itself also did some monetary damage on ads: $233,000 in Alabama.
The Gingrich campaign accumulated $125,000 in ads in Alabama and $83,000 in Mississippi. Winning Our Future, Gingrich's super PAC, spent $413,000 in Alabama and $250,000 in Mississippi.
Santorum didn't get as much on-air time as the other candidates. The Red White and Blue fund, Santorum's super PAC, spent $275,000 in Alabama and $235,000 in Mississippi on ads.
Here are the election results:
Kansas – 40 delegates
Santorum: 51.2 percent, 33 delegates
Romney: 20.9 percent, 7 delegates
Gingrich: 14.4 percent, 0 delegates
Paul: 12.6 percent, 0 delegates
Wyoming – 11 delegates
Romney: 44 percent, 7 delegates
Santorum: 27.5 percent, 3 delegates
Paul: 12.2 percent, 1 delegate
Gingrich: 0.5 percent, 0 delegates
Guam – 9 delegates
Romney: 100.0 percent, 9 delegates
Northern Marianas Islands – 9 delegates
Romney: 87.3 percent, 9 delegates
Santorum: 6.2 percent, 0 delegates
Gingrich: 3.3 percent, 0 delegates
Paul: 3.2 percent. 0 delegates
Virgin Islands – 9 delegates
Romney: 34.4 percent, 0 delegates
Paul: 29.2 percent, 0 delegates
Santorum: 6.0 percent, 0 delegates
Gingrich: 4.7 percent, 0 delegates
Total Delegates Won to Date
Romney: 424 delegates
Santorum: 212 delegates
Gingrich: 103 delegates
Paul: 45 delegates
Delegates needed: 1,144
Delegates remaining: 1,499