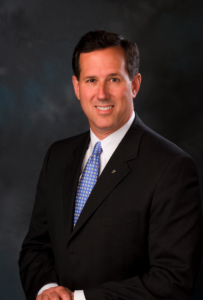 Former Republican presidential candidate Sen. Rick Santorum has announced his intention to formally release his delegates so they are free to vote for the Romney-Ryan ticket, unifying the party at the RNC in Tampa next week.
Santorum made the pledge last night on a conference call with supporters, and will make the announcement formally later today in a letter to his delegates.
"I am pleased to share the news with my supporters that I am releasing my delegates in support of Mitt Romney and Paul Ryan so we can go in to next week's convention united and committed to defeating Barack Obama in November," Santorum said in a press release.
"This is our opportunity to energize our party with a strong, conservative ticket.  I look forward to making the case on Tuesday night for Governor Romney and Congressman Ryan, because I believe their conservative policies will put our country back on a path to prosperity."
Santorum's and Romney's post-primary relationship was a little rocky at first, but the former Senator has since come out in full support of the GOP presidential nominee, and even earned a speaking slot at the convention for his efforts.