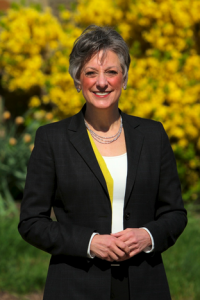 With at least 13 employees and consultants, Congresswoman Allyson Schwartz easily has the largest campaign team of any Democratic gubernatorial candidate.
On Friday her campaign confirmed that Corey Dukes, who most recently worked on Missouri Senator Claire McCaskill's re-election, will run the gubernatorial effort.
Dukes served as deputy campaign manager for McCaskill in a race that was initially expected to be among the closest U.S. Senate contests in the nation. But McCaskill's opponent Todd Akin began his slide to defeat when he coined the term "legitimate rape."
He worked on McCaskil''s initial 2006 run and for her legislative office; he later worked on President Obama's 2008 campaign and for the Colorado campaign of U.S. Senator Michael Bennet in 2010.
Congresswoman Schwartz also named two additional members of her senior staff, her campaign confirmed Friday.
One name is familiar. Rachel Magnuson was Schwartz's communications director during her first run for Congress and rose to Chief of Staff (read her PoliticsPA spotlight here). She will serve the campaign as Senior Advisor. Her title is the same as that of Pat Millham, a Pittsburgh-based operative Schwartz hired several months ago.
Finally, Schwartz's General Consultant will be Ken Morley of St. Louis-based Tightline Strategies. Morley was Schwartz's campaign manager in 2004. Since, he's worked on the campaigns of U.S. Senator Ben Cardin and Missouri Governor Jay Nixon.
Earlier this year Democratic operatives told PoliticsPA that former Obama PA State Director Bill Hyers was in talks take the CM spot. They expected Hyers to be free after his work for a New York City mayoral contender. Hyers' candidate, Bill de Blasio, won the September 10 primary and is now working to the general.