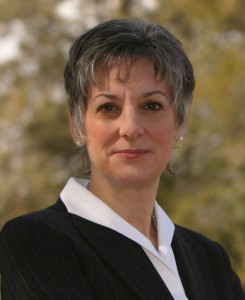 Round one?
Congresswoman Allyson Schwartz, who is exploring a 2014 bid for Governor, harshly criticized Tom Corbett's decision not to establish a state-based health insurance exchange.
A key component of the Affordable Care Act, aka Obamacare, the exchange will now be set up by the federal government.
"Governor Corbett's decision not to accept the authority to develop and operate a state 'exchange' marketplace of private health coverage for individuals and small businesses is a failure of leadership and vision," she said. "It is a lost opportunity for the Commonwealth to demonstrate leadership and innovation in affordability and accessibility in the insurance marketplace."
Corbett cited a lack of details from President Obama's administration as the chief reason for his decision.
"While there are unanswered questions, as there are with all new ventures, the Governor's decision demonstrates the low priority he has given to the serious challenge of affordable, accessible health coverage for our citizens," Schwartz (D-Montco) concluded.
Health care policy is Schwartz's wheelhouse. But she, too, has objected to an important element of Obamacare: the Independent Payment Advisory Board. It's a key part of the health care law's price structure, but it would reduce reimbursement rates for medical facilities – one of Schwartz's key constituencies.
Update: John Hanger, the former DEP Secretary who has already launched his bid for Gov, also criticized Corbett's decision. Here's his statement:
Tom Corbett isn't earning his salary by outsourcing Pennsylvanian's health care interests to the federal government. This is yet another example of the governor's failed leadership.

Other Republican governors have decided to create the exchanges to better insure the program will meet the needs of their citizens. Republican Governor Butch Otter of Idaho said he would rather be at the table so Idahoans would not "be at the federal government's mercy in how that exchange is designed and run.."

Pennsylvania needs strong leadership in this vital area to make sure our citizens get the best possible health care system. They're not going to get it from Tom Corbett.
And the Pa. Democratic Party criticized the Governor over the fact that the conservative group Americans for Prosperity issued a release on the Governor 20 minutes before Corbett's office did.
"How did Americans for Prosperity Americans for Prosperity know about Gov. Corbett's decision before it was announced to the public?" asked Pa. Democratic Party Chairman Jim Burn. "Americans for Prosperity is a special interest group backed by the infamous Koch brothers. They have long lobbied for policies that help corporate special interests at the expense of Pennsylvania families, but somehow they knew about Gov. Corbett's decision well before the announcement was public. It raises serious questions."
AFP Pa. state Director Jennifer Stefano said the release was anticipatory, based on the fact that the deadline was Friday and the group expected – rather than knew – that Corbett would decline. PoliticsPA is seeking a copy of the original release.