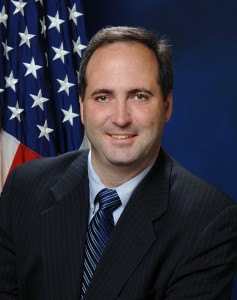 With Tom Wolf holding a substantial lead and Democrats potentially just two seats away from securing a majority, the State Senate has become an enticing target for Dems.
Unfortunately for the Democratic Party, though, a new poll suggests one of their prime opportunities in SEPA is a steep uphill climb.
According to a survey obtained by PoliticsPA from Democratic polling firm Thirty-Ninth Street Strategies, Republican Senator Chuck McIlhinney holds a 56% to 32% advantage over Democratic nominee Steve Cickay.
Additionally, when given a full bio of each candidate, the numbers barely move with McIlhinney still on top 55% to 36%.
The incumbent appears to be benefitting greatly from higher name ID. State Sen. McIlhinney has a favorability rating of 38%, an unfavorable rating of 12% and is unknown by 50% of respondents.
While McIlhinney's name ID may seem low, Cickay ratings are 7% and 5% favorable/unfavorable while a whopping 88% of those surveyed did not know him.
State Senate races are down ballot affairs that usually attract little attention, so the results are not shocking, though they may be disheartening to Cickay supporters.
Last month we wrote about efforts from state Democratic leaders to urge Cickay to drop out in favor of former PA-8 congressional candidate Shaughnessy Naughton. The State Senate's 10th district comprises much of northern and eastern Bucks County, those areas where Naughton ran best against her opponent (and current PA-8 Democratic nominee) Kevin Strouse.
Also of note, while the district and the poll respondents lean Republican (48% of them identified as members of the GOP compared to 41% of Democrats) Tom Wolf led Gov. Corbett by a 48% to 44% margin.
This would seem to suggest that even if Wolf has the electoral victory Democrats dream he will have come November, it doesn't mean the gubernatorial nominee can drag the State Senate with him on his coattails.
This poll was conducted by landline and mobile phones and surveyed 400 respondents over the period from July 22nd to 25th. Thirty-Ninth Street Strategies has done surveys for the Senate Democratic Campaign Committee.