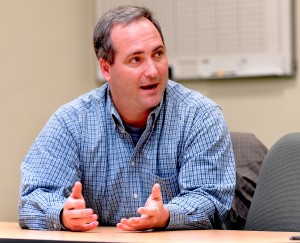 One poll can be an outlier, but two point to a trend.
A day after we reported on a poll in the race for the State Senate's 10th district, PoliticsPA obtained a second survey – this time from a Republican operative – that confirms the incumbent holds the advantage.
A survey from GOP pollster Susquehanna Polling and Research Polling found incumbent Republican State Senator Chuck McIlhinney with a 55% to 27% lead. When respondents were told more about the candidates, it widened to a 56% to 24% margin. These numbers are strikingly similar to the toplines from Democratic pollster Thirty-Ninth Street Strategies poll, which had McIlhinney at a similar level but Cickay with about ten more points.
Meanwhile, the Senator has a 36% favorability rating against a 10% unfavorability rating. 37% know of him but have no opinion, meaning just 17% of respondents don't know him.
Cickay, on the other hand, was not known by 60% of respondents. 18% knew him but had no opinion, while 9% of those polled had a favorable view towards the Democrat and 11% had an unfavorable view.
As in the 39th Street Strategies poll, this survey leaned towards Republicans (they made up 46% of those polled compared to the 40% who were Democrats). Yet Tom Wolf still led Tom Corbett the gubernatorial race by a four-point margin, 47% to 43%.
As we mentioned last time, so far at least Wolf's coattails don't seem to be working in the 10th Senate district.
The poll was conducted by landline and mobile phones and surveyed 300 respondents from July 21st to 23rd. The margin of error is +/- 5.65%.