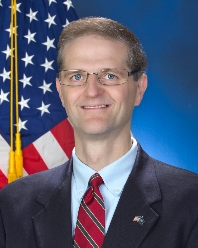 State Senator Scott Hutchinson announced on Monday that he is set to take over as the new Chair of the Senate Finance Committee.
"I appreciate the opportunity to serve as Chairman of the Finance Committee," Hutchinson said. "We consider a number of tax bills each session and I look forward to the opportunity to work with the members of the committee to review these pieces of legislation to ensure that they are in the best interest of the Commonwealth and the people of Pennsylvania."

"We need to look for ways to make Pennsylvania more competitive in the national and international marketplace," he continued. "We must find ways to promote business opportunities that lead to job creation."
State Sen. Hutchinson was chosen by Senate Pro Tempore Joe Scarnati. Hutchinson previously served as Vice Chair of the Committee. He also sat on the Finance Committee during his time in the State House as well.
The 21st district includes all of Clarion, Forest and Venango Counties in addition to parts of Butler and Warren Counties.