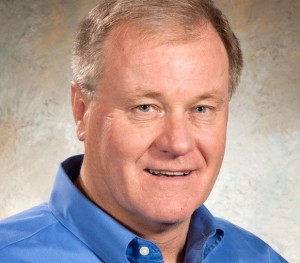 Conservative write-in candidate Scott Wagner appears to be the winner of the special election for Senate District 28.
Since he ran as a write-in candidate, write-in ballots have to be counted and certified by the elections office; this process is scheduled for March 31st, but State Rep. Ron Miller conceded to Wagner when unofficial results showed a landslide of write in ballots. The Wagner camp also reportedly received congratulatory calls from Senator Joe Scarnati and Dominic Pileggi.
Democrat Linda Small also conceded, but ballots can be challenged until the final certification at the end of the month.
Update: it wasn't close. With all precincts reporting the York County Board of Election published these results.
47.68%: write-in. 10,595 votes.
26.64%: Ron Miller (R). 5,920 votes.
25.67%: Linda Small (D). 5,704 votes.
This special election was triggered by the resignation of Senator Mike Waugh. Waugh announced his resignation to take a job with the Farm Show, and a special election was called to fill his seat. He had initially planned to retire and conservative activist Scott Wagner was one of the first to jump into the race.
Wagner believes the special election was rigged to disadvantage him, in favor of party pick Rep. Ron Miller (R-York).
The two Republicans exchanged shots in the lead-up to the special election, with SRCC buying up television ad time to attack Wagner, who had been airing biographical ads.
Wagner advertises on PoliticsPA.
He will still have to run in the Republican primary on May 20th to keep the seat, fighting against Miller and Zachary Hearn for the party's nomination for a full four-year term.
Small is the only Democratic candidate seeking the party nomination for the full term.