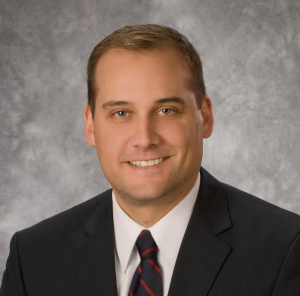 Wayne Langerholc will try to win over SD-35 for the PA GOP.
The Richland Township Supervisor announced his candidacy yesterday.
"My decision to run for the State Senate was not taken lightly. However, as I spoke to residents across the district, it was clear that people are looking for a change and a new direction for our region," said Langerholc. "I have dedicated much of my career to protecting local families as an Assistant District Attorney, and to protecting taxpayers while serving as a local township supervisor. I see this as a continuation of my efforts to help make our community a better place to live, work and raise a family."  
"It is not surprising that so many citizens have lost confidence in our elected officials when they vote themselves pay raises and increase their own pensions while the people they represent struggle to make ends meet," concluded Langerholc. "I will lead on reform by maintaining an open and transparent office so you know how your tax dollars are spent. I will never accept a taxpayer-paid vehicle or the costly per diems, and you can trust that I will never vote to increase my own pay."
Langerholc will be taking on incumbent State Sen. John Wozniak, who has served since 1997.
The 35th district includes all of Bedford and Cambria counties as well as most of Clearfield.