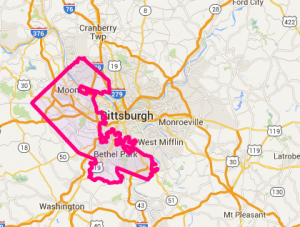 Frustrations against District Judge Guy Reschenthaler are starting to boil over.
The Judge is one of a number of candidates competing for the GOP nomination in the SD-37 special election. Incumbent Sen. Matt Smith, a Democrat, resigned his seat in May.
While the general contest is scheduled for November 3rd, the party will decide its nominee through a conference on Saturday.
Over the last few weeks, some Republicans have become increasingly frustrated with Reschenthaler's attempts to win the nomination.
They point out that the PA Judicial Code of Conduct prohibits members of the judicial branch from campaigning and feel he is breaking the rules.
According to Barbara Miller of the Observer-Reporter, Mike McMullen of Hampton Township filed a formal complaint against Judge Reschenthaler.
"I've never met the guy," McMullen told Miller. "I don't want to see us lose the seat. If this Republican is the candidate, the Democrats are going to have a field day with this."
Reschenthaler called McMullen's claims "bogus, politically motivated complaints."
The issue is that the judicial code concerns elections with strict start and stop dates and procedures. A conferee process to determine a party's nominee for an open State Senate seat is much more fluid and the lines are blurred.
At the moment, Reschenthaler is one of two major contenders in the race along with attorney and Navy veteran Natalie Mihalek.
The 37th Senatorial District is made up of parts of Allegheny and Washington Counties.