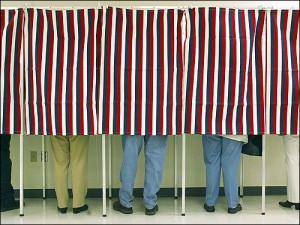 The special election for former State Sen. Matt Smith's seat will be held on Nov. 3rd, coinciding with the general election.
In May, Smith announced he would be leaving the legislature to become President of the Greater Pittsburgh Chamber of Commerce, with his resignation effective Sunday, June 21.
The Lieutenant Governor Mike Stack, as President of the State Senate, has ten days to schedule the special election. The date must also be at least two months in advance.
The timing of the special election could help Democrats retain the seat, as general elections drawing the largest turnout, which usually aides Democratic candidates.
So far, Republican candidate Natalie Mihalek is the only declared entrant in the race.
The 37th district includes parts of Allegheny and Washington Counties.