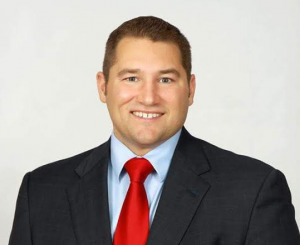 District Judge Guy Reschenthaler will represent the Republican Party in the SD-37 special election.
Judge Reschenthaler was chosen by the conferee meeting held this weekend by the local GOP.
"I congratulate Guy Reschenthaler on his selection as our Party's candidate in the 37th Senatorial District Special Election," said Republican Party of Pennsylvania Chairman Rob Gleason. "At a time when Governor Tom Wolf and Harrisburg Democrats want to drastically raise taxes on Pennsylvania families, the people of the 37th Senatorial District deserve a strong voice who is ready to stand up for them in Harrisburg. Guy Reschenthaler believes in growing our economy instead of the size of our government, and our Party looks forward to working hard to elect Guy Reschenthaler in November."
It became clear that Reschenthaler was building momentum when opponents accused him of improper campaigning last week.
This election was triggered by the resignation of State Sen. Matt Smith. Smith was a Democrat and Republicans are hopeful they can flip this seat.
In a likely attempt to maximize turnout, and increase the chance Democrats have of holding the seat, Lt. Governor Mike Stack scheduled the contest for November 3rd.
The 37th Senatorial District is made up of parts of Allegheny and Washington Counties.