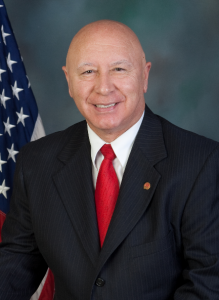 Capping off another successful midterm election for the GOP, State Rep. Mario Scavello has defeated Democratic attorney Mark Aurand in the bid for the 40th Senate District.
With only 57% of precincts reporting in, Scavello led Aurand with 59% of the vote. Scavello garnered 22,565 votes, and Aurand managed a respectable 15,426.
SD-40 officially became an open seat once Democratic Senator Jim Ferlo announced that he wouldn't be seeking reelection this year. The redistricting that helped the GOP win this seat is rumored to be one of the reasons that Ferlo decided to step down, along with health issues.
Scavello will be leaving his seat in the State House for his new spot in the State Senate. He assumed office in 2002 for the 176th PA House District via special election, which was held to replace former Rep. Chris Wogan and in the face of redistricting.
Aurand had attempted to paint Scavello as a "rubber stamp" for Governor Tom Corbett in his campaign, frequently citing last year's transportation bill and Scavello's role in its passage.
The district contains parts of Northampton and Monroe counties. Due to aforementioned redistricting, what was once a relatively blue area seems to have rapidly switched over to a hearty red.