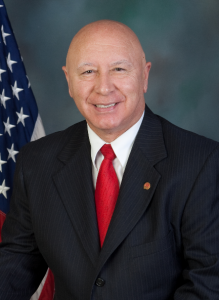 Harper Polling released new poll numbers for the open seat in the 40th Senate District this week.
Harper found that if the election were held today, 51% of respondents would vote for Republican Mario Scavello, while 34% would vote for Democrat Mark Aurand. Another 15% of those surveyed said they were not sure.
The poll also asked about the favorability of both candidates. 49% of respondents have a favorable opinion of Mario Scavello, while 32% have an unfavorable opinion of him. In addition, 20% answered that they were "not sure" of their opinion.
When asked about Mark Aurand, 27% of respondents said they have a favorable opinion of him, compared to the 24% who have an unfavorable opinion. A whopping 49% of respondents were "not sure" of their opinion of Aurand, suggesting Aurand has room to improve.
As for how the district's residents feel about the state as a whole, 31% of respondents believe Pennsylvania is heading in the right direction, and 57% believe the state is on the wrong track.
Meanwhile, if the election for governor were held today, 49% of those surveyed in the Senate's 40th District would vote for Wolf, while 40% would vote for Corbett.
Harper Polling is a Republican polling firm. The poll took place from September 21-22, 2014 and included 754 likely voters. The margin of error is +/-3.57%.