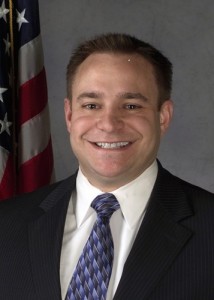 It's been a busy night for Philadelphia Democrats.
First, they chose Sarah Del Ricci to serve as their nominee in the HD-170 special election. Now, they are tapping State Rep. John Sabatina Jr. to for the special election to fill Lieutenant Governor Mike Stack's old Senate seat in the 5th district.
"I am proud to accept the Democratic nomination for the special election to represent the 5th Senatorial District," Sabatina said. "Lt. Gov. Mike Stack has served his constituents in this district as Senator with honor, conviction, and incomparable leadership. Today, I turn my attention to running a vigorous campaign to make our streets safe, fully fund our public schools, and creating good jobs through economic development."
Sabatina has represented the 174th District in the State House since 2006. Prior to that he served as Assistant District Attorney.
"It was important to have someone with good, solid legislative experience," Lt. Governor Stack told PoliticsPA. "John has already represented parts of the 5th district and it should be a seamless transition."