SD-5: GOP Picks Tim Dailey as Their Nominee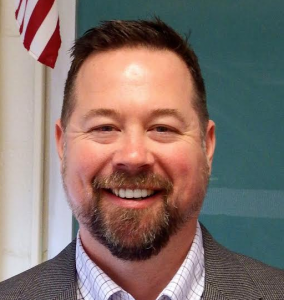 The Philadelphia Republican Party has finally decided who will represent them on the ballot for the State Senate's Fifth District.
Tim Dailey, a teacher at the Father Judge High School, has been chosen by the Philly GOP.
"Tim understands what it is like to be a husband and parent and the struggles of putting children through Catholic School. His commitment to education is unparalleled; serving as a High School English and History teacher for over 20 years." stated Philly GOP Chairman and State Representative John Taylor (177th). "We need more people like Tim to step up and run for elected office; he is the type of person that understands the issues in the Commonwealth and I look forward to having an ally from Philadelphia in the Majority Caucus in the PA State Senate."
"Tim believes that a strong commitment to community, education, and family are keystones to government and, when elected, the people of the 5th Senatorial District can count on Tim to represent the Common Man in the Commonwealth," Philly GOP Executive Director Joe DeFelice said.
Dailey, a husband and father of two, is a graduate of Holy Family University and a life-long resident of the 5th district.
He will go up against Democratic nominee State Rep. John Sabatina Jr. in the special election to fill the seat left vacant by Lieutenant Governor Mike Stack. The contest will take place during the regular party primaries on May 19th.