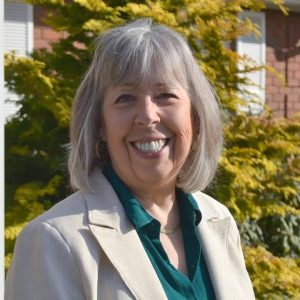 Susan Boser, a professor at Indiana University of Pennsylvania, announced her bid for the Democratic nomination for the open seat in the state's 41st Senatorial District.
In late January, state Sen. Don White (R-Indiana) announced that he would be retiring from the seat at the end of February. White represented the district since 2001.
In a press release sharing her intentions for the seat, Boser laid out a number of initiatives she plans to take on that would benefit the district.
"When elected, I will propose and support sensible policies that will have a positive impact on our residents," Boser said in a statement. "These include affordable broadband internet access to rural residents, economic growth that provides living-wage jobs, and access to affordable healthcare including proven opioid treatment and emergency services."
Boser's campaign release also stressed her background in fighting for issues specific to improving the lives of those living in rural communities.
Prior to her current role teaching public policy at the IUP, she spent 2 decades helping rural families in crisis through work in human services and also as a drug and alcohol treatment professional. Boser received her Ph.D. in Human Services Policy at Cornell University in 2001 and later led a project that received an award from a GOP Governor's office for her work to find a way to put funding under local control for services that better fit rural areas.
"When elected as your state senator, I will work hard to strengthen our rural communities for our children and grandchildren," Boser said in a statement.
This is her second run for elected office. She ran as the Democratic candidate for Pennsylvania's 15th Congressional District last year, but lost to Rep. G.T. Thompson (R-Centre) by a lengthy margin in the GOP friendly district.
Boser highlighted the need to address the school-funding formula which she believes is "unfair to school districts in rural Pennsylvania". She also believes a better school-funding formula will lessen the local tax burden for taxpayers.
She also called for state-level support for public libraries, storm water and other local services, including entrepreneurs and regional small businesses, and university and post-secondary educational opportunities. Boser believes seeking opportunities for renewable energy by expanding support for local entrepreneurs is also a priority.
Boser is the second Democrat to officially announce a bid for this seat, joining Indiana County businessman Tony DeLoreto, who was the Democratic candidate against White in 2016.
On the GOP side, Joe Pittman, White's chief of staff, was the first Republican to confirm he's seeking his party's nomination. According to the Indiana Gazette, George Karpacs is seeking the GOP nomination as well.
The special election date has yet to be set, but the Indiana Gazette reports that "the most likely scenario" would be it coinciding with the Pennsylvania primary on May 21.
Each party's committee will choose their candidate to run in the special election.