SD48: Special Election Set for January 14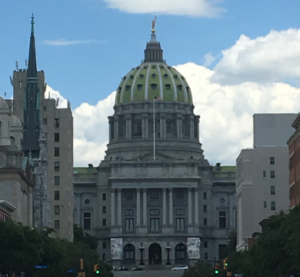 On Wednesday morning, Lt. Gov. John Fetterman announced January 14 as the special election date to fill the open state Senate seat vacated by Mike Folmer (R-Lebanon).
Folmer resigned from office on Sept. 18 after Attorney General Josh Shapiro announced that Folmer was charged with possession of child pornography. 
"The necessity of this election was born out of the tragedy of alleged exploitation of children," Fetterman said in a release. "There should be no political angling in determining when or how this election will be held. The people of the 48th deserve representation as soon as possible."
Folmer, who served as chair of the Senate's State Government Committee, held the seat in the 48th District since 2006. He won his most recent reelection bid in 2018 by 25 points over Democrat Lois Herr. 
The 48th Senatorial District seat encompasses Lebanon and parts of Dauphin and York Counties. 
The parties will pick the candidates to run in the special election.