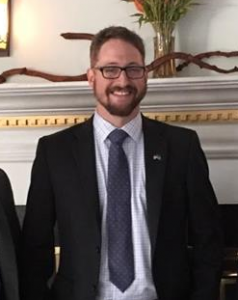 The Senate Democratic Campaign Committee (SDCC) hired David Marshall to take over as Executive Director.  
"After a national search, we are incredibly happy to have found someone with the skills and experience to lead our campaign committee moving forward. With a wealth of campaign experience, David is ready to take on the challenge of re-establishing the SDCC as an organization that will help our Senate candidates compete and win in districts across the commonwealth," Senate Democratic Leader Jay Costa said in a release announcing the hire.  
The SDCC is responsible for helping its incumbents win re-election, and recruiting new candidates to challenge Republicans across the state.  
Marshall ran state Representative Perry Warren's (D-Bucks) campaign in 2016.  Prior to that Marshall worked Democratic campaigns across the country including working for President Obama's 2008 campaign.  He has worked in 12 states for races at all levels of government.  
Marshall is originally from Bucks county, and attended Kutztown University.