SEIU-PA Endorses Obama
By David Gerber, Contributing Writer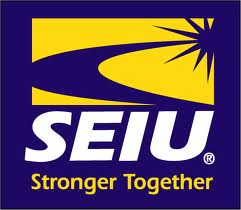 The Service Employees International Union (SEIU) of Pennsylvania officially announced its endorsement of President Barack Obama in for the 2012 election. As one observer quipped, it would only be news if they didn't.
SEIU is one of PA's larger and more politically active labor unions. They represent 80,000 workers in the Keystone State.
Speaking on behalf of the group were Neal Bisno, SEIU Healthcare PA President and Mike Brunelle, SEIU PA State Council Director. Both of them said they were pleased with Obama's record – particularly health care reform – on a conference call with reporters Wednesday afternoon.
"We are tired of seeing corporations take over job creation and allowing the top 1% of the nation hijack our economy," exclaimed Brunelle. "Every American should be able to work their way out of the bottom and rise to their full potential. We endorse Obama because we share this same vision."
Bisno was echoed Brunelle's statement by adding, "The next generation should be able to do better, and when all of us our in this together, our country does better when we all do better."
Earlier this year, a flurry of reports had indicated that some labor unions might be less forceful in their support of the President. The dispute? The administration's support of several free trade agreements and its failure to enact the Employee Free Choice Act, among other priorities of labor.
At the end of the day, however, unions don't really have anywhere else to go. The Republican presidential primary at times appears to be a contest of who can most critical of organized labor.
Starr Romano, a registered nurse of 31 years located in Altoona, explained the union's thinking.
"We are moving in the right direction. If Republicans get elected, they will cut much needed care and personnel my patients desire and need on a daily basis. I have been a nurse for 31 years, my experiences allow me to see this as a backwards move in all respects."