Senate Bombshell: Smith Announces $4.4 Million Cash on Hand
By Keegan Gibson, Managing Editor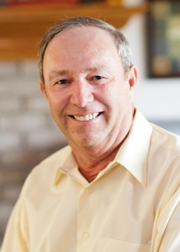 Former coal company owner Tom Smith this morning made a big splash in the crowded Republican primary for U.S. Senate. His campaign announced a whopping $4.4 million cash on hand at the end of the fourth quarter, largely as a result of a $4.25 million self-loan from Smith himself.
The number is shows that Smith is ready, willing and able to commit significant financial resources to his campaign. It's even enough to put him within striking distance of U.S. Senator Bob Casey's cash on hand, which is likely to be around $5 million. Casey has yet to officially announce his numbers.
It makes two quarters in a row; Smith turned heads in the third quarter as well when he loaned his campaign $750,000. He was the first candidate to go on television, spending around $300,000 on a positive statewide ad in December. In the decade prior to his candidacy, Smith contributed over $250,000 to Republican causes and candidates.
"Tom Smith has again demonstrated that he has the organization, message, and resources to defeat Bob Casey in November," said Campaign Manager Jim Conroy.  "With Tom's tireless work ethic and ability to connect with an electorate that has had enough of professional politicians – it comes as no surprise that Tom Smith is now leading in the polls."
Only one other campaign has released its numbers so far: Chester County entrepreneur Steve Welch announced that his campaign had an impressive $1 mil cash on hand; with $1 million of his $1.125 million Q4 total coming as a self-loan.
The Smith campaign was quick to point out that its $125,000 in money raised either matched or eclipsed Welch, whose team boasts some of Pa.'s top fundraisers. The final tally will be available when the campaign finance reports are posted by the FEC.
Sam Rohrer, a former State Rep. from Berks County, will report somewhere in the neighborhood of $120,000. Tim Burns, a businessman from Washington County who ran for Congress in 2010, has yet to announce. As do Harrisburg-area attorney Marc Scaringi and every other candidate.
Smith's massive show of self-funding is a tactic with several likely results:
1. It puts Smith at the top of the primary field.
Combine the COH of all his opponents, times three, and Smith still leads. His early closeness to Casey, who many expect will outpace his GOP rivals in the fundraising department, will bring new national attention to the race (and the news will likely give Casey's fundraising a boost). Smith will also see more "earned" media.
2. It gives pause to opponents' donors…
It's already tough to raise money in a contested primary – especially money from Washington. Will big Pa. Republican donors be willing to max out to campaigns that consistently lag Smith in fundraising?
3. …and opponents themselves.
How much of their own money do Steve Welch and Tim Burns want to spend on this race? Smith is like a poker player with the big stack: his opponents know up front that they'll need to go all in if they want to be competitive.
4. It makes an open primary – without a GOP state committee endorsement – more likely.
As it stands now, no one candidate has a straight path to the endorsement. Smith himself is not strongly seeking it. As the campaigns work the forthcoming regional caucus meetings across the state, Smith's financial bulk tells party leaders he's committed to the race and that endorsing another candidate might not be a wise investment of party resources. Indeed, his campaign has already sent letters to committee members and activists that highlight his financial commitment to the race.
Smith, 63, lives in Shelocta with wife Saundy. He has seven children – three adopted – and eight grandchildren. He built a mid-sized coal operation over most of the past several decades, which he sold in 2009. He recently served as the chairman of the Indiana-Armstrong Patriots, a Tea Party group.