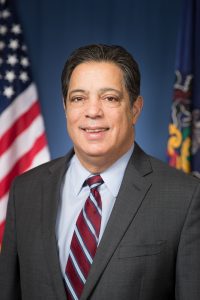 Senate Democratic leader Jay Costa (D-Allegheny) announced there will be an investigation into the conduct of state Senator Daylin Leach in light of accusations of inappropriate touching and sex talk by Leach, and that the workplace harassment policy would be reassessed.
On Sunday, news broke of accusations against Leach, including that he grabbed staffers inappropriately and made "highly sexualized jokes and comments."  
"Workplace harassment cannot be tolerated. Senate personnel should feel comfortable in the workplace and free to report sexual harassment," Costa said in a statement obtained by the Patriot News.  
"This report raised issues about the Senate's policy for handling workplace and sexual harassment claims. We're seeking more information about these specific claims and will take the appropriate next steps," Costa added.  
Costa added that the Senate had "initiated a review of our Senate policy governing workplace harassment."  
Costa did not address whether Leach should resign his seat, as Governor Tom Wolf has called for, or if he should end his Congressional campaign as his primary opponent Drew McGinty called for.