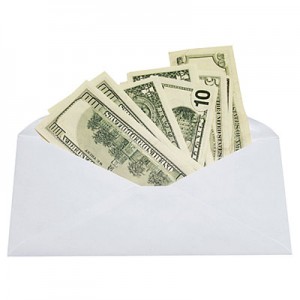 In the wake of scandal and consequent uproar, the Pennsylvania State Senate approved a bill to ban cash gifts.
Sen. Lloyd Smucker (R-13) and Sen. Lisa Baker (R-20) introduced Senate Bill 1327 to prohibit public officials from accepting cash gifts from lobbyists and other individuals who seek to influence the legislative process. The legislation also applies to public officials and employees in the executive, legislative and judicial branches of government.
The bill was approved unanimously and would implement harsh penalties for any lawmaker found accepting a cash gift.
"It is our responsibility to take direct and decisive action to change the culture, to strengthen ethical standards, and to make certain that enforcement follows infractions and that meaningful penalties are applied," Smucker said. "This is our chance to strengthen ethical standards, and we must seize the opportunity."
This legislation sailed quickly out of committee and there has been much outcry for such a rule.
The renewed fervor for a ban on cash gifts is clearly the result of the Philadelphia sting investigation that yielded no criminal charges. According to the investigation, State Rep. Ronald G. Waters (D-Philadelphia) reportedly accepted $7,650, while State Rep. Vanessa Brown (D-Philadelphia) accepted $4,000, State Rep. Michelle Brownlee accepted $3,500 (D-Philadelphia), and State Rep. Louise Bishop (D-Philadelphia) accepted $1,500. Traffic Court Judge Thomasine Tynes was also implicated for accepting a $2,000 Tiffany bracelet.
If the tapes from this investigation reveal what is alleged, then these payments were given with the qualification that they were in exchange for a "No" vote on the Voter ID bill (which every House Democrat voted against anyway.) If this is the case, then these cash gifts were instead bribery, which is already illegal.