By Keegan Gibson, Managing Editor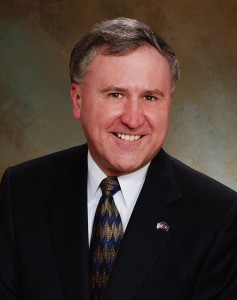 The Republican race for Attorney General will come down to the GOP state committee endorsement on January 28. Montgomery County state Senator John Rafferty got off to a quick start in that insiders race this week with endorsements from half a dozen of the party leaders in his native southeast Pa.
Six GOP chairmen announced their support for Rafferty. They are Michael Meehan, SEPA Caucus Chair; Vito Canuso of Philadelphia; Harry Fawkes, of Bucks; Bob Kerns of Montgomery; Andy Reilly of Delaware; and newly elected Chairman Val DiGiorgio of Chester.
"We are proud to support Senator John Rafferty," Meehan said in a statement.  "Senator Rafferty has been a leader in protecting the people of Pennsylvania, both as a Senator and former Deputy Attorney General."
The SEPA caucus has its straw poll meeting on January 21.
Rafferty's sole opposition in the primary is Cumberland County District Attorney Dave Freed, who announced his bid on Tuesday. Cutting into Rafferty's support in the southeast will be a key objective for Freed. Just one of the DAs among the 20 statewide who endorsed him – David Heckler of Bucks County – represents part the region.
Freed's home caucus, central Pa., meets on January 7.