September 24th Playbook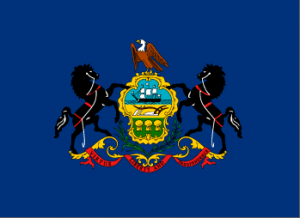 Donald Trump Jr addresses the GOP Fall Dinner, while Barack Obama rallies the Democratic base in a Philadelphia rally. Here is the Playbook.
September 21st Ups & Downs: One Pennsylvania lawmaker suggest bringing open primaries to the state, while another floats the idea of not allowing teachers to discuss politics in the classrooms. The race for Governor provides two very different ads this week, an organization changes its endorsement requirements, and much more are in this week's Ups and Downs.
Harrisburg & DC
Inquirer: Pa. grand jury report on clergy sexual abuse sets stage for Capitol showdown
PennLive: Donald Trump Jr. stumps for GOP in Hershey: 'Trump is on the ticket'
WITF: Pa. takes center stage in efforts to turn out young voters
Billy Penn: What Pennsylvania is Googling ahead of the midterm election
AP: Summaries of the governor's races on the ballot in 36 states
StateImpactPA: Wolf sets up government panel to study PFAS chemicals
PLSReporter: County Council hears from community about countywide police review board
PLSReporter: Tweets of the Week – September 17, 2018
PLSReporter: Pension review board testimony cites nearly $4 billion in unaccounted for fees
PLSReporter: First county implements new state voting machine standards
PLSReporter: Wheatley rallies support for marijuana legalization
PLSReporter: Catholic Conference backs survivors fund ahead of expected vote on statue of limitations bill
Inquirer: Bill Cosby will be sentenced this week. At least two of his accusers want him imprisoned
WHYY Newsworks: Stumping for Pa. Dems, Obama declares midterm vote 'most important of my lifetime'  
Billy Penn: Everyone Obama took to task in his Philly stump speech
Billy Penn: You probably can't afford what it costs to hang out with Obama in Philly
AP: Pennsylvania dioceses consider victims' compensation fund
Delco Daily Times: Toomey visits Delco to push war on fentanyl     
Post-Gazette: National Republican group pulls local ad money
WESA: Expert: PA Pension Funds Have Underreported Billions In Payments
City Paper: Pennsylvania low-income housing tax credit introduced in general assembly  
Observer-Reporter: State deducting restitution from personal income tax refunds
The Times Leader: Wolf visits Public Square to back teachers and their union
The Times Leader: Capitol Roundup: Rozzi to host news conference Monday on justice for clergy abuse victims
PennLive: Woman can't have custody of former same-sex partner's biological son, Pa. Supreme Court rules
Morning Call: Pennsylvania lawmakers to play charity softball game
Philadelphia
WHYY Newsworks: Stumping for Pa. Dems, Obama declares midterm vote 'most important of my lifetime'
Billy Penn: Everyone Obama took to task in his Philly stump speech
Billy Penn: You probably can't afford what it costs to hang out with Obama in Philly
Philly Clout: Democratic congressional candidate calls on Trump to release his tax returns, but won't show his  
Inquirer: U.S. surgeon general in Philly: Expand needle exchange programs instead of opening safe injection sites
Inquirer: Philly makes history with installation of first black female Lutheran bishop
Inquirer: Bill Cosby will be sentenced this week. At least two of his accusers want him imprisoned
Billy Penn: Guess it's not actually Mayor Kenney tweeting from his personal Twitter these days, despite his bio's claims to the contrary
Philly Voice: Omarosa is coming to Temple to discuss her new book, 'Unhinged'
Inquirer: 'I refuse to be defined by one day in my life,' Goode says of MOVE bombing during street renaming
Billy Penn: Two 16-year-olds are registering voters with hopes of combating gun violence
KYW Newsradio: Philly marks POW/MIA Day with groundbreaking for new monument at Vietnam Veterans Memorial
PhillyVoice: Philadelphia's soda tax is just making people buy their sugary drinks outside city limits      
SEPA
Philly Clout: Democratic congressional candidate calls on Trump to release his tax returns, but won't show his  
Bucks County Courier Times: The show goes on in Bensalem despite forum hiccup in 1st District race
Delco Daily Times: Toomey visits Delco to push war on fentanyl
Pottstown Mercury: Limerick ends low-income housing repair program
Delco Daily Times: Delco gun control group announces endorsements
Daily Local News: Comitta impressed with new full-day kindergarten program in West Chester
Daily Local News: Pension costs fuel possible tax increase    
Pittsburgh
Post-Gazette: National Republican group pulls local ad money
Post-Gazette: Bishop David Zubik offers apologies in wake of report on sexual abuse, cover-up in Pittsburgh diocese
Post-Gazette: State to study added passenger train service between Pittsburgh and Altoona
Post-Gazette: Negotiating breakdown: Uniontown Hospital will no longer accept Highmark's Medicare Advantage coverage
Post-Gazette: Bishop Zubik to lead service on repentance Sunday in Oakland
Post-Gazette: Peduto budget proposals would keep taxes level, put more money into repaving
Tribune Review: Westmoreland County Sheriff Jonathan Held scheduled for pre-trial hearing Monday
WESA: Candidates In 28th House Race Clash Over Gun Legislation
SWPA
Beaver County Times: Commissioners to meet in Monaca Wednesday
Observer-Reporter: Monessen council approves emergency demolition
Johnstown Tribune-Democrat: Johnstown NAACP plans fundraiser banquet
Johnstown Tribune-Democrat: Does western Pa. need more rail service? Wolf commissions study to find out
NEPA
The Times Leader: Capitol Roundup: Rozzi to host news conference Monday on justice for clergy abuse victims
The Times Leader: Wolf visits Public Square to back teachers and their union
The Times Leader: Rep. Pashinski touts international reach of Pa. businesses at summit
The Times Leader: Contract with Luzerne County manager Pedri still being negotiated
The Times Leader: Dallas teachers have a new contract
The Times Leader: Luzerne County back-tax auctions nearing
The Times Leader: New Luzerne County government contracts awarded
Times-Tribune: Senators seek to intervene in fracking dispute
Citizens Voice: Unemployment isn't raising wages for everyone, here are a few reasons why
Citizens Voice: Costly upgrades will not be part of 2019 county budget
South Central
PennLive: Donald Trump Jr. stumps for GOP in Hershey: 'Trump is on the ticket'
PennLive: Rep. Scott Perry's re-election gets a vulnerability upgrade in new rankings list | Monday Morning Coffee
PennLive: 17 applicants line up for Harrisburg council seat, including former mayoral candidates  
PennLive: Woman can't have custody of former same-sex partner's biological son, Pa. Supreme Court rules
Morning Call: Pennsylvania lawmakers to play charity softball game
Morning Call: Up to 1,000 plan to rally in Harrisburg today as lawmakers consider extending protections to sexual abuse victims
Lehigh Valley
Morning Call: Wake-up Call: State lawmakers return to work; want to watch pollsters survey Lehigh Valley voters?
Morning Call: Upper Macungie chief in dispute with township over salaries, staffing
Reading Eagle: Recycling could get a boost from research in Exeter Township
Reading Eagle: Reading's acting manager facing tough task
North by Northwest
Centre Daily Times: Who's coming to the League of Women Voters candidates' night in October?
Williamsport Sun-Gazette: Candidate for state House discusses stance on the issues
Erie Times-News: EMTA board member won't resign
Opinion
John Baer: Scott Wagner's running a campaign like Trump's, but at least he's running a campaign
Maria Panaritis: Corey Leech died for the Catholic Church's sins. His sacrifice mattered.
Abraham Gutman: People in Pa. prisons are smuggling medicine to treat their addictions because the state won't provide it
Felix Rosado: Current Pa. inmate: Punitive policy changes make it clear that staff lives are more important than ours
Darpana Sheth: Philly must stop treating people like ATMs. Civil forfeiture overhaul is a good first step
Quinn O'Callaghan: Philly schools are falling apart, and taking students' self-esteem down with them
Trudy Rubin: 4 reasons why declaring peace on the Korean peninsula is a bad idea
Inquirer Editorial Board: What exactly do we want from prisons?
Will Bunch: Kavanaugh-Blasey Ford showdown really about whether a woman can control her story, her body, her destiny
Jenice Armstrong: Gloria Allred, a Girls High grad, warns that things won't go well for Kavanaugh's accuser
Post-Gazette Editorial Board: Sharks in charge: The law must protect human safety
Post-Gazette Editorial Board: Remember Russiagate?
Post-Gazette Editorial Board: Towns on the ropes: Revisiting Michael Harrington's other America