The PAGOP Chair backtracks from comments made in a story published by The Atlantic, polling shows a majority of voters in the state plan to vote in-person, plus a former congressional candidate will lead a community college. All of that and more are in this week's Ups and Downs.
Every week PoliticsPA sends an exclusive extra Up or Down to Playbook subscribers. See who gets the extra up or down next week: sign up here.
Voting in Person. A majority of voters in Pennsylvania intend to vote in-person, according to multiple polls released this week. Polling from the Elections Research Center at the University of Wisconsin-Madison conducted by YouGov in collaboration with the Wisconsin State Journal showed that 66% of likely voters in the Keystone State plan to vote in-person, while 33% say they will vote by-mail. A Franklin & Marshall College poll showed that 60% of voters in the state say that they expect to cast their ballot in person, while 34% say they expect to vote-by-mail. A CNBC/Change Research poll released on Wednesday morning showed that 55% of Pennsylvanians plan on voting in person on Election Day, while 33% plan on voting by mail.
Lawrence Tabas. The PA GOP Chairman had to do some backpedaling this week after he claims his comments in an article from The Atlantic were taken out of context. Tabas told the reporter that he spoke with the Trump campaign about the prospects of using the GOP-controlled legislature to appoint electors if the popular vote is not resolved. The Pennsylvania Capital-Star breaks down the PAGOP response that claims Tabas's comments in the story were used to "spin an out of context, pre-emptive farce that projects conspiracy, delay and even violence onto Republicans."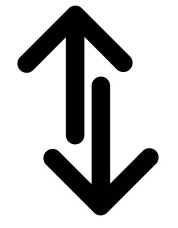 Tom Wolf. A loss in the courts for the governor, but a GOP backed effort to override a veto is unsuccessful. A federal judge declined the governor's stay on his pandemic restrictions for gatherings in the state. However, the effort to override Wolf's veto on limits to school sports was unsuccessful after an initial vote indicated that there was a veto-proof majority to pass the legislation despite the governor's opposition. 
Jim Kenney. The city's school board reversed course to deliver a win for the Philly Mayor. The Philadelphia Inquirer reports that a Kenney-backed effort to approve a 10-year extension for the city's largest development project, where a former refinery site was to be rebuilt into a logistics hub, was approved 7-0 by the school board. KYW Newsradio reports that progressive community members "applauded" in August when the school board didn't sign off on the tax break after three members voted no. However, Kenney signed a letter to the school board prior to the vote assuring that the company has promised more to address their concerns. 
Dave Freed. The former Cumberland County DA auditioned this week for the role of Pennsylvania's Jim Comey. Some ballots were wrongly tossed in the trash in Luzerne County. The GOP-appointed elections director informed the Republican D.A., who informed PA's Democratic Attorney General and GOP-appointed U.S. Attorney (Freed). The system was working — then Freed went public. He didn't answer whether the mistake was suspected incompetence or malfeasance, but he DID confirm that nine, no seven, of the ballots had been for Donald Trump. Freed had to know his statement would pour gasoline on a partisan bonfire and weaken faith in the vote. The news went national immediately. In fact, President Trump himself first broke the news. Various DOJ alum and election law experts were baffled that Freed would be so vague on key details, but share that one. Or even reveal an investigation so early in the process at all. One former DOJ official said: "It should mean the end of the career of whoever approved the statement." 
Brad Koplinski. The former Harrisburg city councilman and one time lieutenant governor hopeful was charged with 15 counts of possessing child porn this week, according to PennLive.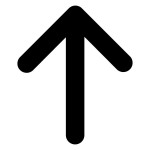 Dan Hilferty. An end of an era. The influential chief executive of Independence Health Group announced that he's retiring. The Philadelphia Inquirer describes Hilferty as a "tireless and influential Philadelphia civic leader." 
Corey O'Connor. A bill sponsored by O'Connor to restrict police usage of facial recognition technology passed without opposition in Pittsburgh City Council this week. O'Connor said that a trend across the country is that "technology is not up to speed enough and people are getting arrested that should not be," according to KDKA.
Pittsburgh's Columbus Statue. The future of the Christopher Columbus statue remains "uncertain" according to WESA. The City's Art Commission unanimously recommended that the statue be removed and they believe they have the sole authority over public artworks in the city. However, Mayor Bill Peduto disagrees with the commission's interpretation of the law, arguing that no artwork can be removed without his approval.
 Ron DiNicola. The former Congressional hopeful will lead the local community college. The Erie Times-News reports that Erie County Community College Board of Trustees voted DiNicola to serve as chairman.
Katherine Oh Yeaple. State College Borough Council has a new member. Yeaple, a registered nurse who works in infection control for Penn State, was unanimously voted by the council to fill the vacant position on council, previously held by Councilman Dan Murphy, according to StateCollege.com. 
TWEET OF THE WEEK 
Just got an idea for a campaign to help PA avoid widespread throwing out of naked ballots. https://t.co/pMgqKIVHr8

— Chris Potter (@CPotterPgh) September 24, 2020
A bonus tweet to show that teams across the commonwealth can work together on important voting matters. 
Democracy is a team sport! Thank you @scottpioli51, and the players & coaches from the commonwealth's premier teams for helping to spread the word about the Nov. 3 election.
Learn about mail-in voting: https://t.co/hm7R2LwGpv
Register to vote: https://t.co/X5RIDj6Ju9#votesPA pic.twitter.com/kd6ZWNc5y5

— PA Department of State (@PAStateDept) September 19, 2020