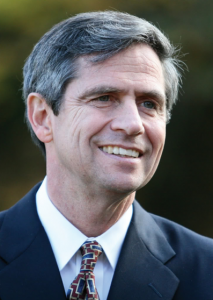 The two debates at last weekend's Progressive Summit couldn't have been more different.
The Senate contest was respectful and rather lifeless while the Attorney General joust was lively and combative.
At the end of each debate, the organizers from Keystone Progress conducted a straw poll of the audiences.
In the Senate race, Joe Sestak prevailed with 41.9%. John Fetterman came in second with 30.9% while Katie McGinty finished third with 27.2%.
As for the AG primary, Shapiro was far ahead of the competition with 64.5%. Zappala got 26.4% and Morganelli received just 8%.
It's tough to say how important these surveys are. Campaigns often try to pack the crowd with supporters, although that could be read as a sign of organizing skill.
Anecdotally, as someone in attendance at both debates, it was obvious Sestak had the largest contingent with him while it was harder to tell during the AG debate.
In retrospect, Shapiro could've used the help from his supporters in the crowd as his two opponents teamed up against him on the stage. There is a chance, however, that this small sample of results could be an indication that Morganelli's sound and fury was counter-productive.
As with all polls, only time will tell.