Philadelphia District Attorney Seth Williams was indicted today on federal corruption charges for allegedly taking bribes among other charges.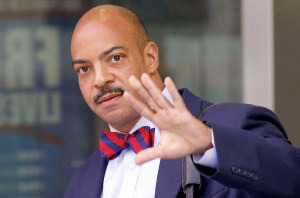 Williams is charged with 23 counts including bribery, and wire fraud related charges, according to the Philadelphia Inquirer.
The charging documents detail Williams accepting gifts in the form of trips to Mexico and the Dominican Republic, and a sofa worth thousands of dollars among other goods, in exchange for fixing cases and easing penalties for a business owner friend.  
The charges mostly stem from 2012, two years after Williams was first elected to the DA's office.  
Williams has already dropped out of the race for DA this year.
The U.S. Attorney's Office for New Jersey is scheduled to hold a press conference at 3 p.m. today to officially announce the charges.