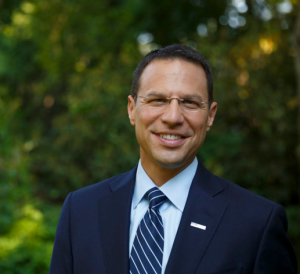 The incoming Attorney General has made his most important hire.
Josh Shapiro has selected Michelle Henry as his First Deputy.
Henry is 48 years old with 20 years of experience as a prosecutor. She rose through the ranks of the Bucks County DA's Office to become Assistant District Attorney.
"I am very pleased that Michelle agreed to join my team as First Deputy Attorney General," Josh Shapiro said. "Throughout her exemplary career as a Pennsylvania prosecutor, she has tried every kind of tough case imaginable, making her extremely well qualified to take on this job. As the first woman to serve in this role in Commonwealth history, she'll bring a new perspective to the job and ensure diversity in the Office of Attorney General, as I've promised."

"It is an honor to have been selected by Attorney General-Elect Shapiro to serve as his First Deputy Attorney General," Michelle Henry said. "Josh is a strong leader with integrity and vision, and I am excited to work with him and the dedicated staff of the Office of Attorney General to serve and protect the citizens of this great Commonwealth."
Of course, Henry was also part of the prosecuting team that took down former Attorney General Kathleen Kane. This appointment allows Shapiro to distance himself even further from his disgraced predecessor.